Our Team
Albert F. Moore, Jr., President
Mr. Moore is responsible for all operations of the various entities associated with Moore Properties.  Mr. Moore graduated from Bradley University in 1981 with a bachelor's of science degree in Business Management and a minor in Real Estate. That same year he became a licensed Illinois real estate broker.  He was the president of Moore American Graphics, Inc. from 1987 until the sale of the company in 1998. After his father's passing in 1996 he assumed the presidency of Moore Properties. Mr. Moore was a Director of the Bridgeview Chamber of Commerce for 13 years including two years as President.
Jeff Koenig, General Manager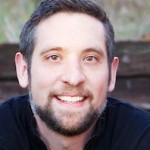 Mr. Koenig oversees the daily operations of Moore Properties, including leasing, maintenance/repair, tenant relations, and finance. Prior to joining Moore Properties in September 2009, Mr. Koenig was the Director of Development at Tri-Land Properties, a shopping center redevelopment company, and a senior associate at Deloitte LLP. Mr. Koenig has a bachelor's of science degree in Accounting and Real Estate Finance from DePaul University. Mr. Koenig is a certified public accountant and a licensed Illinois real estate broker.
Jerry Schutzenhofer, Field Supervisor
Mr. Schutzenhofer joined Moore Properties in 1999 and is responsible for all field operations.  His 15 years prior experience as a journeyman mason and diverse knowledge of building construction and maintenance make him a valuable asset to the tenants of Moore Properties.